Capital University has produced a plethora of talented young musicians looking to leave their melodic mark on the world. Cultivating music while attending classes as a full-time student is a feat within itself, not to mention the everyday struggles that latch on to creative-minded students.
Madison Easton, Carter Griffin, and David Kennedy are all undergraduate students studying at Capital University while simultaneously creating original music.
Madison is a first-year student who has been strumming an acoustic guitar since second grade. During fifth grade, Madison gave up her acoustic guitar because she didn't feel a connection to it; however, when grade eight rolled around, Madison bought an electric guitar and discovered what she enjoyed playing.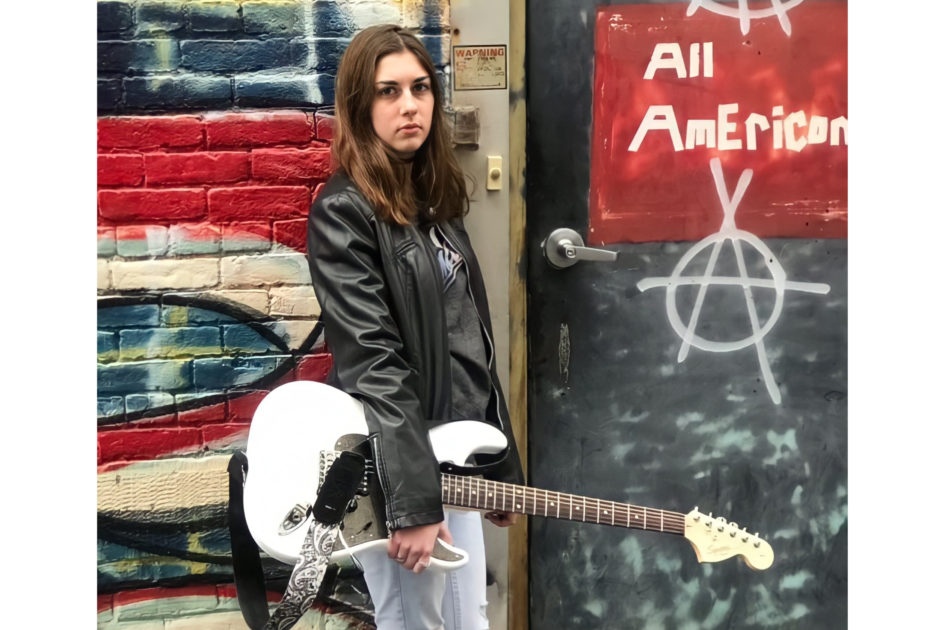 Carter is a second-year Capital student who discovered his musical capabilities in eighth grade by exclusively cultivating music with a looper pedal. Carter played around with different chord progressions, melodies, and interesting sounds from guitar pedals to create small sketches.
David is a second-year Capital student who grew up listening to old Irish songs and love songs. Upon arriving at Capital University, one of the composition professors told David that he had a gift for melody, a sentiment that has stuck with him through his undergraduate career. 
Q: When did you know that you had a knack for creating music?
Madison: For the longest time, I didn't know. Yet, over time I started writing, gradually improving my vocals and songwriting skills, and began to consider a career in music in my early high school years.
Carter: I'd say around eighth grade was when I thought I was actually getting kinda decent at it. It wasn't anything really close to structured songs or anything, just little sketches of them.
David: People are always surprised that I can sing and play all the instruments that I do. Yet, I was never really interested in learning to sing and play all those instruments, as I could just hear something in my head and the voice and the instrument were the only way to bring it to life.
Q: Describe your creative process when you write new music.
Madison: Most of the time I start with lyrics. In some instances I'll write a whole song in ten minutes if I'm feeling it, others I'll stem from one lyric I wrote and go from there. After the work is completed, I'll try out some melody ideas and go to my guitar for chords.
Carter: I used to just write a 4 chord progression on guitar before forming the rest of the song around that, but now I've been trying to record myself playing music with other people and taking ideas from those jam sessions to form a more structured song all around. The melody from my recent song, "Alfred," was taken from a line in a bass solo of mine.
David: If it's a good book, you never see a word on the page. It's not about the words—you're somewhere else. That's because a good author's not really an author, he's a painter. And so I don't think you ever hear good music, I think you feel it. So for me, it never really starts with the notes. It starts with a story, a moment, a feeling.…and then you just soundtrack it.
Q: What accomplishments do you see yourself achieving in the next five to ten years?
Madison: Short term I see myself releasing my own music, more long term I strive to be creating music or audio for a living. Hopefully I'll have a partner and some cats in a cute apartment as well.
Carter: I have an album, Slug Stories, that I've been working on for around 4 years that I would love to have out as soon as possible and I'd consider that a pretty big accomplishment. It features like 20+ of my Dayon/Columbus friends so It's been taking awhile to finish recording everything.
David: You know, it's kinda funny, just the other day I saw a picture of myself from 7 years ago, and let me tell you, it was a world of difference from now. A lot can happen in 7 years. I just see the stages and audiences getting bigger from here to then.
Q: Do you think Capital provides the tools/resources for you to be successful in your music
Career?
Madison: I am only a first year student, but I do see many opportunities here at Capital. Some of the classes I've taken have been strenuous, but I'm already seeing improvement in my abilities.
Being involved with campus organizations and my friends' projects provides for more hands-on
experience I think everyone should have.
Carter: The access to the studios here is definitely an incredible resource. I haven't used them too much for my current project but I for sure plan to once I have new stuff to record.
David: By all means, yes. In fact, I think too many people are worried too much about their tools all the time. The talent and hard work is not in the tools. That's in you. Besides, Capital has plenty of wonderful tools and resources to work with.
Q: What is your favorite thing about creating music?
Madison: My favorite thing about creating music is how I can put my feelings into it. When I leave the studio or write a whole song, I feel like I just had a therapy session. I also love the idea that my music is an homage to all of my favorite artists, especially because I've pulled a lot of musical inspiration from them.
Carter: I love playing my stuff live cause it always sounds drastically different from the recording but in the most ideal way. It's fun to see how much it changes.
David: No one else can write my music. And I can't write theirs. So love it or hate it, it's mine. It's me. And at the end of the day, no one can take that from you.
Q: Where can audiences listen to your music?
Madison: I do not have any music out yet, but I am working on changing that. Once that does happen, it should be out on all platforms (Spotify, Apple Music, YouTube, etc.) Until then, they can follow my Instagram @musicabymadison where I'll be posting updates.
Carter: I have stuff on Spotify and most of the main streaming services. However, I only have 3 songs that I'm actually proud of out at the moment.
David: You've got your big hitters, Spotify, Apple Music, YouTube…and outside of that a dozen or so streaming services I've never heard of.